Oct
29
Earlier this fall, Chicago attorney Peter Marx came to our weekly sales meeting at Coldwell Banker's Gold Coast Office. He had been invited to speak to us about "short sales."
Until this year, I had never been involved in a short sale. Now, I have good friends who purchased a condo in a conversion in 2005 and have since seen the interest rate on their loan reset to an excessive rate (over 9%) and the husband lose his job. My team and I at Coldwell Banker have been trying to help them sell their condo for a price in excess of their mortgage amount but have received no offers. So, just last week, we canceled and relisted their home at a price that is more than 10% below the principal balance on their mortgage. When we get a buyer, we will work with Peter to contact their lender and negotiate a short sale.
Given that short sales are becoming more frequent in our Chicago area residential market, I asked Peter if he would consider writing a guest post for the blog that I could share with our readers. If you're considering a short sale yourself or are just curious about this arrangement that has been grabbing headlines, you will find Peter's post very helpful. – Jenny
Oct
23
One of the really cool things about living in Chicago is the incredible diversity of unique cultural offerings including great theatre, improv, music, dance, opera, and of course, cinema.
The world renowned Chicago International Film Festival is now in full swing. North America's oldest competitive international film event, the Festival's goals are to discover and present new filmmakers and to acknowledge and award them for their artistry.
Oct
23
If you have even a casual interest in historic architecture, you may be interested in this chance to tour the work of the greatest American architect of all time, Frank Lloyd Wright.
Just west of the Chicago city limits, Oak Park, Illinois is home to the largest collection of Frank Lloyd Wright-designed homes in the world. With 25 homes and buildings constructed between 1889 and 1913, the town is a monument to his innovative Prairie-style design.
Oct
16
Chicago may be best known for its Chicago-style hot dogs and deep dish pizza, but the Windy City can also brew an impressive cup of Joe as well.
In fact, the latest edition of the food and wine magazine Saveur highlights some of the best coffees in the world – and two of the top picks are Chicago-based brands (San Rafael Lot 1 from Metropolis Coffee Company and Hacienda La Esmeralda from Intelligentsia Coffee and Tea).
And if there's anyone who appreciates good coffee it's the Ames family. My own sister, fellow Realtor Nathalie Ames, founded her own coffee shop in Mesa, Colorado after finding the area to be nearly devoid of coffee venues. Now, in a place where the nearest Starbucks is 18 miles away, Mesa has a wonderful boutique coffee shop in Nathalie's Blink Coffee.
Thankfully, here on Chicago's North Side, one need not go to such extremes to get great coffee. In fact, even though Starbucks is still the most (in)famous name in town, there is still a rich offering of small chain and independent coffee shops here as well. Below are some that offer both the best ambience and the best coffee and tea.
Oct
15
It's property tax time again, and if you've cracked open your recent bill (or a copy of the Chicago Tribune), you know that while your home's value may have dipped in the past year, your taxes almost certainly haven't.
If your bill is more than expected, you might investigate the following potential money saving options:
Oct
9
Many of the luxury homes I sell may be finely finished for adults, but that's not always the case as far as babies and small children are concerned.
Childproofing a home is an important part of starting a family, but it can be difficult to balance safety and practicality. I know one couple who pulled out all the stops and spent thousands of dollars childproofing their home right after they had their baby. Ultimately, they ended up moving out of their home before their child was even old enough to crawl.
My advice is that childproofing is something that should be taken in baby steps (no pun intended). With a little planning, you can make your home safe for your young ones without spending more than you need or locking your home down like a fortress.
If you're just starting out, there are some straightforward steps you can take to childproof your home. Each of these measures will need to be completed before your child is developed enough to access each specific danger. Many of the safety products described below can be purchased at hardware or home improvement stores or over the Internet at baby safety websites.
Here's what needs to be done:
Oct
6
Update: This post is for 2008. For information on 2009 Halloween events on Chicago's North Side, see here.
Halloween may be a one day event in some parts of the country, but here in Chicago, there's nearly a month's worth of parades, haunted houses, pumpkin carvings, fun runs, spooky mazes, and other events dedicated to the holiday. Many of these events are cheap (or free), are geared towards children, and don't involve the ingestion of mass amounts of candy. In others words, they make for good, wholesome family outings.
The Chicago Parks District has a list of all their Halloween offerings, and About.com has a good general summary of city-wide events.
For simplicity's sake, however, I had a Google map made up of all the North Side Halloween events. Use it to find the upcoming events near where you live. Blue markers are Parks District events, red markers are parades, and yellow markers are all other events.
Please click through to the website for each marker to get the most up-to-date information for each event.
View Larger Map
Did I miss any great Chicago Halloween events? Let me know with a comment!
Oct
1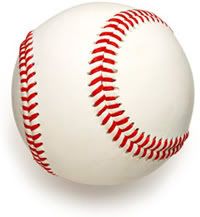 As you're probably aware, both the Cubs and the Sox have made the playoffs, presenting the incredible possibility of a Cubs vs. Sox World Series. It's truly an exciting time to be a Chicago sports fan, and if you live near Wrigleyville, you're in for a truly exciting amount of fan traffic as well.
Here's how the Cubs schedule is shaping up:
Oct
1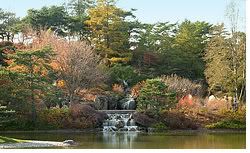 In a recent posting, I offered some suggestions on how to cope with stress and the challenges of staying healthy and balanced despite the daily grind. Already, I would like to add to that list!
I cannot think of a nicer way to spend a fall day than to take a relaxing walk at one of my favorite pieces of "Chicago" real estate – a 385-acre plot of landscaped islands in Glencoe, Illinois. I'm talking, of course, about the Chicago Botanic Garden.