Jun
5
How time flies! One of my first posts after starting this blog last summer was on Chicago's annual "Movies in the Parks" program. Now, another summer is here, and that means another season to enjoy great films for free in the friendly setting of Chicago's public parks.
The film reels start rolling as early as next week with titles like Kung Fu Panda, Madagascar 2, The Dark Knight, and Iron Man on outdoor screens across the city. Visit the Chicago Park District's Movies in the Parks page to see which films are playing near you.
And if you live in the central Lakeview area, there's an independent "Movie Night in the Park" event this Sunday at Hawthorne School. They will be showing cartoons followed by Disney's animated motion picture Bolt.
So pack a picnic, grab a blanket and relax under the stars while enjoying some great movies free of charge.
Photo by BluEyedA73
Jun
2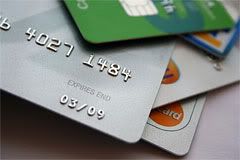 Even if you pay your bills on time, how you use your credit cards can influence the cost of your next loan.
Credit scores (of which FICO scores are a subset) have always been important because banks and financial institutions use them to determine individuals' credit worthiness. However, with lending institutions raising their standards in light of this past credit crisis, your score is more important than ever.
Overall, this tightening of the purse strings is a good development for the industry, but it also means some individuals may be unfairly punished for otherwise responsible behavior. While borrowers who are late or miss payments take a justifiable hit to their credit scores, those who always pay on time may still have their scores dinged.