Dec
8
Those of us with retirement accounts have probably noticed the upward trajectory of the stock market over the past several months, but it shouldn't go unnoticed that some key numbers are up in the national and Chicago real estate markets as well.
Nov
3
Are you thinking about buying your first home, or perhaps upgrading, downsizing or buying an investment property? Or maybe you're searching for a home to buy or thinking about starting? If either case describes you, we invite you to join us for our two upcoming seminars on how to buy and sell a home in today's market.
Sep
28
If you're considering buying your first home, time is running out to take advantage of the first-time home buyer tax credit.
The up-to-$8,000 credit, which can also be used toward a mortgage down payment, expires on December 1st. Buyers must close on their purchases and receive the title transfers to their homes before that date to qualify.
Despite the name, the credit is available not only to those who are purchasing their first home but also to those who have not owned a "principle residence" in over three years.
Aug
11
This is the first in a three-part series about cooperative apartments.
In searching for an apartment, you might find some described as "condos" or "condominiums" and others as "coops" or "cooperatives."  While it is true that many (but not all) coop apartments are located in classically designed pre-War buildings, the term "coop" does not describe the style of the building but rather the ownership terms of the apartments.
With a condominium (or condo), you are buying a physical apartment (as defined by a legal description) as well as a share in the common elements of the building. A condo association, led by a board of directors, manages the building's exterior and common elements, including landscaping, while the unit owners maintain the interiors of their individual apartments.
When you purchase in a cooperative (or coop), you are technically not buying real estate. Instead, you are purchasing shares of stock in a legal entity (usually a corporation) that owns real estate. Your shares of stock entitle you to occupy a specific apartment, as defined in the Proprietary Lease you receive with your stock certificate. So in the end, you have the same thing (a place to live), but how you achieve this is a bit different.
Jun
2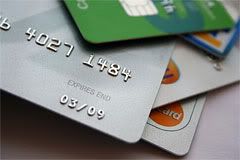 Even if you pay your bills on time, how you use your credit cards can influence the cost of your next loan.
Credit scores (of which FICO scores are a subset) have always been important because banks and financial institutions use them to determine individuals' credit worthiness. However, with lending institutions raising their standards in light of this past credit crisis, your score is more important than ever.
Overall, this tightening of the purse strings is a good development for the industry, but it also means some individuals may be unfairly punished for otherwise responsible behavior. While borrowers who are late or miss payments take a justifiable hit to their credit scores, those who always pay on time may still have their scores dinged.
May
19
The Department of Housing and Urban Development announced recently that lenders will now be permitted to allow homebuyers to use their federal tax credit as a down payment on their purchase. Previously, the tax credit could only be received after buyers had filed their tax returns.
This development is good news for sellers as it adds yet another incentive for buyers to come off the sidelines. The tax credit is also, of course, beneficial to buyers (depending on how much upward pressure the additional buying puts on prices).
On another note, I apologize for the recent drought in posts on this blog. I've had the fortunate problem lately of being very busy with the recent increase in buyer activity. Specifically, my Team and I have seen the under $400k market pick up in the last month with more multiple bids and more sales.
Don't worry, though! More great posts are still on the way, so stick around.
May
3
Affordable housing has long been the dream of American families and policymakers alike. Now both are seeing their wish fulfilled, though not in the way either envisioned: the housing correction. This drop in home prices will be remembered as a blessing for first-time homebuyers, but this comes as no comfort to those who are already locked in to a mortgage and struggling to make payments.
Mar
22
Spring is on its way, a welcome change after a brisk Chicago winter. Bulbs are starting to sprout, buds are on the trees, and nature's marvelous rebirth is right around the corner. Historically, spring is also that time of year when our real estate market comes alive, often with vigor. In years past, my residential real estate sales team and I averaged approximately 40% of our total year's sales during Chicago's "spring market."
Believe it or not, our spring market is off to a healthy start this year. We have now written about the same amount of dollar volume as we did at this time last year, possibly a bit more. I attribute the fact that we are on course to our constant attention to pricing. All the beautiful brochures and online photos in the world won't sell a home in this market if the asking price is too high. So, we have shifted how we communicate with our seller clients, and spot-on pricing is a frequent topic of discussion. While we are rarely getting the prices we would prefer, our clients who sell are relieved to be out from under their home and able to get on with their lives.
But our spring is not all joyful…
Mar
16
"When did you buy your house?" writes real estate reporter Marcie Geffner in her recent Inman article by the same name.
That was the question my friend Marilyn Stotts asked me during a recent gathering at a local restaurant. Not, "Where is your house?" "Do you like your house?" "How big is your house?" Or even the open-ended conversation starter, "Why did you buy your house?" But instead, "When did you buy your house?"
The fact is that with the rise and then fall in home values that has taken place in the last decade, the timing of your purchase is a good indicator of whether your home is worth more or less than you paid.
Mar
15
When I meet with prospective home buyers, one of their first questions is inevitably, "How low below the asking price should I expect to pay?" My answer is always the same… it depends! Some homes are priced fairly and others are grossly overpriced. I cannot recommend a generalized strategy as we need to weigh the merits of each home individually against their prices.
When my team and I work with a seller to list their home, our strategy is to determine the home's approximate market value, and then offer it for sale for as close as possible to (or even slightly below) that number. This strategy is especially important in a declining market. If we were to tack on an extra 10% of "wiggle room" onto our asking price, and then the market dropped 5%, we would be 15% above the market.  The larger the gap between market value and asking price, the greater the chance that the right buyers will not see your home. Rather, buyers in the market for a more expensive home will see yours, and it will pale in comparison to the competition. The most effective strategy is to price slightly below the market so your home is the "best in its class."
keep looking »