Feb
18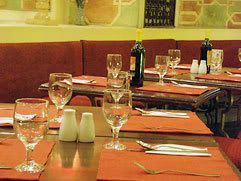 Did you notice the hip new restaurant that opened two blocks over? PeekaCity did!
Do you know which coffee shops are near your home? What about restaurants? Dry cleaners? Parks?
If you've lived in your current home for awhile, you probably know your way around, but what if you are considering moving into a new neighborhood? Touring the homes that are for sale may be easy, but how can you keep track of which amenities are near each home?
Thanks to a website called PeekaCity, it's simple. Just enter an address in a metropolitan area (such as our own beloved Chicago) and see what's nearby – all laid out on an easy-to-use interactive map.
You can scope out everything from banks and fitness centers to health care providers and public transportation. Try it out with your address!
I like this tool so much, I've added it to my Chicago real estate website so potential buyers can explore what is near each of the homes I have for sale.
Photo by Jun Acullador
Print This Post
Comments